KouChat for Android v0.13.0 is out!
February 01, 2014 - Christian Ihle
The first release of the year is here :)
The focus this time has been minor tweaks to the user interface, and bug fixes. The tweaks mostly consists of extra padding, and increased font sizes (on tablets).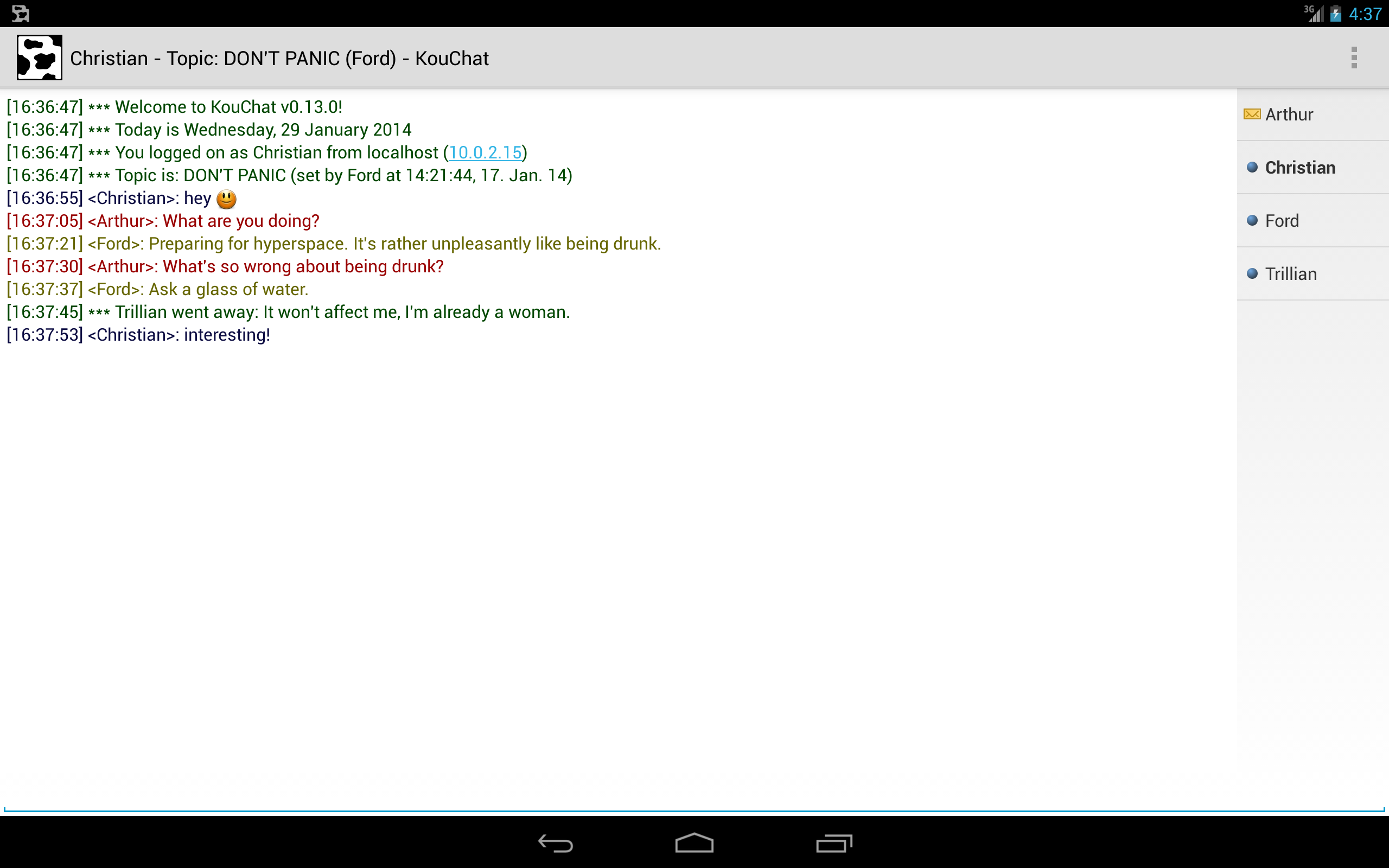 I hoped these changes would get KouChat accepted as a "tablet app" on Google Play, but I failed. The store still displays a warning that this is a "phone app" when visiting from a tablet. D'oh! Tips are welcome!
04.02.2014 - After I requested a manual review, Google approved KouChat as a tablet app :)
Google also deprecated the downloads here on Google Code, so I'm unable to add any more downloads. As a workaround I have added the latest releases of KouChat and KouChat Android to a Google Drive account. Links to both are available in the new downloads section.
The changelog:
Increased the height of list items in the user list to 48dp, as recommended by Google.
Increased the width of the user list on tablets.
Added padding around the chat area.
Increased the font size on tablets.
Fixed issue that caused lines in the chat area with smileys to have extra padding.
Fixed several crash issues when rotating.
Messages are trimmed before added to the chat, to avoid blank lines.
Fixed bug where it was possible to remove KouChat notifications by swiping on some devices.
Get it on Google Play, or download the apk from the downloads section.